Nutrition Coaching For Busy Professionals
Go from Stressed, Anxious & Inconsistent to Calm, Committed & In Control of Your Health
The Perfect Blend of Nutrition, Mindset, and Lifestyle
Creating Healthier Bodies and Happier Lives: That's Our Mission
You're our priority. Getting results are easy using The Proclivity Method. Keeping them… that's even easier
Experience The Proclivity Method for yourself and start seeing the changes all your hard work deserved and know you're going to keep them – for years!
Apply Now To Start The Process
Nutrition Coaching + Mindset = Consistent Results That Last
That's what everyone else misses and what The Proclivity Method excels
You'll learn the revolutionary techniques of the Proclivity Method from our expert coaches. You'll focus on creating sustainable habits and changes that create consistent, sustainable results in your nutrition, fitness, and lifestyle that are built by design to last a lifetime.
One Awesome Team, So Many Reasons to Get Started
Ready to meet a team that has your health, goals and happiness in their sights? We're focused on helping you to make those big positive changes that will transform your life in so many ways.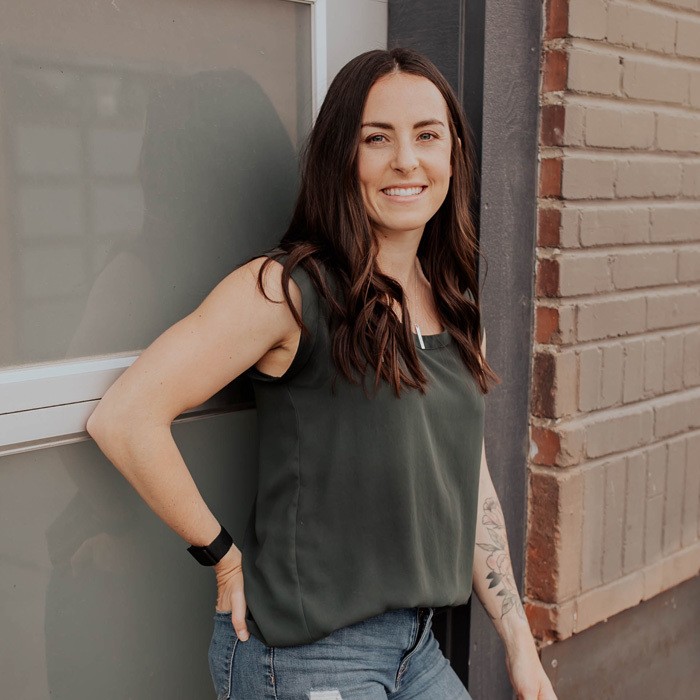 Emily's experience with poor health and overcoming it through diet and lifestyle has led her to help guide others in the nutrition space today. She has personally dealt with chronic bloating, food sensitivities, chronic leg aches/pain, dermatitis on the face, Lupus and Hashimotos diagnosis, kidney stones, grand mal seizures (epilepsy), fainting spells, loss of period, and the mental fatigue that comes with all of these. She now lives a much healthier life with her husband and baby boy doing crossfit, hiking and hunting with her dogs, spending time with family. She works with clients one-on-one with specific health issues, or with those wanting to take a deep dive into learning how to feel and look better, and live longer, happier lives.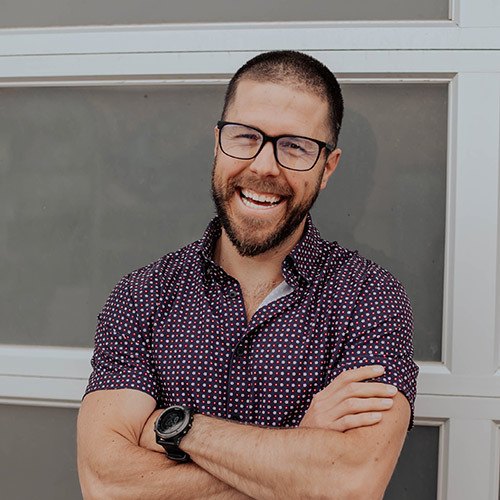 Joel not only brings over 10 years of experience in the health and fitness field as a coach, but he also has a diverse background in leadership, consulting, life coaching and business development helping start and manage multiple small businesses and non-profit organizations.
As a graduate from the University of Nevada Reno, Joel earned his bachelor's degree in Communications with a minor in Community Health Science. Joel credits his education for establishing the foundation of his coaching which focuses on the words that we say and how it affects our health and life.
Throughout his career Joel has had the unique opportunity to personally interact with over 3,000 individuals as the manager of two of the largest functional fitness facilities in the United States.
This gave him valuable insight into the recurring issues that people faced in both their language and their health which helped him create the techniques he now uses in his own life and in his program.
Joel now works 1 on 1 with committed individuals to optimize any life goal from personal to professional by focusing on creating better language to create better outcomes.
"I wouldn't trade what I am doing for any other job in the world."
The Programs That Will Keep You Coming Back For More
Get closer to your goals with our tailored programs, fun community and flexible schedules.
Create The Change. Keep The Results…
Book Your FREE Clarity Call
Find out what the best path is for you and your health journey.
Get Started
Receive your starter pack in the mail along with scheduling your onboarding call.
Create The Change
Follow your detailed plan with the support of your coach to create the life you want in the body you love.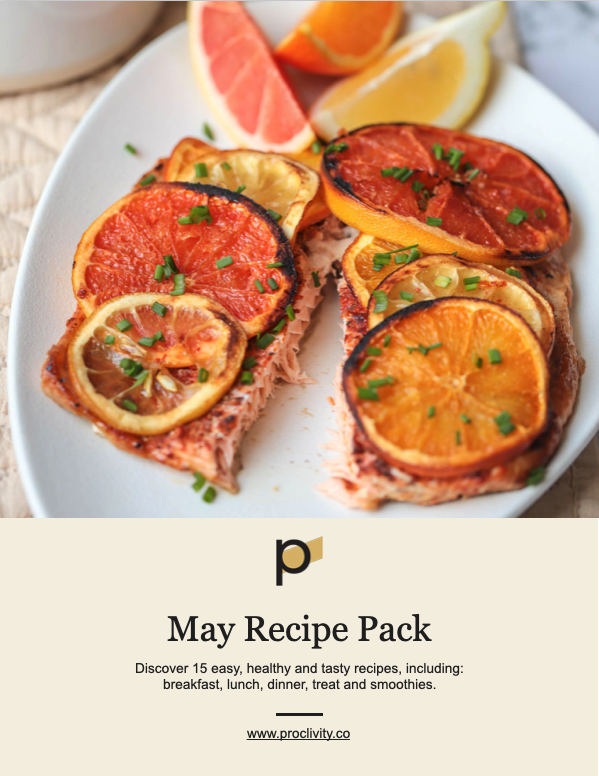 Download Your FREE Recipe Pack
Discover 15 easy, healthy and tasty recipes each month!
Download This Month's Recipe Pack
Results That Speak For Themselves
Our client's success is our success. Here are some of the achievements we've celebrated with our community.
"Joel and Emily are outstanding coaches! They are always encouraging, very knowledgeable, uniquely insightful, and will challenge you to take your health to the next level. The Proclivity Method was so much more than I anticipated! We worked on reducing my stress levels by implementing small changes in my lifestyle that were surprisingly achievable; as a result I was able to lose weight and dramatically improve the quality of my sleep. I *highly* recommend this program!"
"Having now worked with Emily & Joel for the last 12 weeks I can say without a doubt this has been the most enjoyable and impactful nutrition journey I've ever taken. Having tried multiple nutrition coaches and companies over the years I never really found anything that stuck until Proclivity. Both Emily & Joel take a principles approach to nutrition and worked with me to uncover my limiting beliefs around food while taking the time to help me understand the basics of healthy living. This approach helped me understand how my previous relationships with food were holding me back and helped me implement habits that were healthy and easy to continue for the foreseeable future and beyond. My energy is up, as a new dad I don't feel like I need to worry about growing a "dad bod" and my body is feeling great! If you're looking to make some lifestyle changes I cannot recommend Emily & Joel enough."
"Joel and Emily are amazing coaches and humans. They have truly given me the tools that I will be using for the rest of my life. Over the 12 week Proclivity Method I have become stronger not just physically, but mentally as well. I recommend Proclivity to anyone who is looking to better themselves and feel the confidence that we all deserve to have!"
"The 12-week Proclivity Method has provided me with the framework I needed to approach my day with intention, improving my clarity and vision on life and has brought joy back into my day. It also helped me to drastically decrease my stress, anxiety and increase my energy by focusing on improving sleep, hydration, and nutrition. I now approach my day with structure and tools that allow me to live my best life."
Creating Healthy Changes, and Sticking With Them Doesn't Have To Be Hard
Create the changes, results, and healthy life you deserve with The Proclivity Method